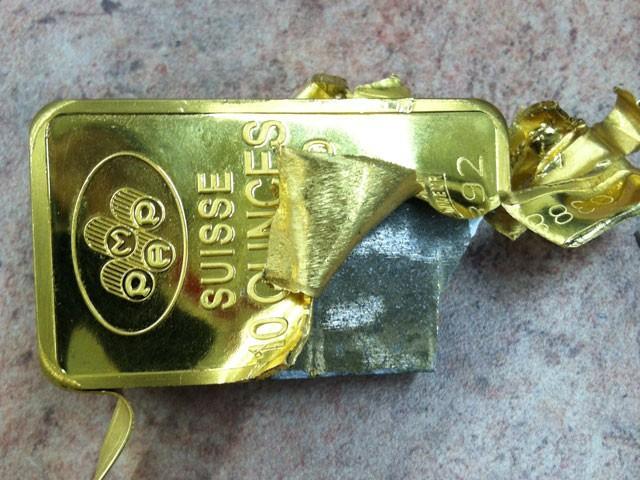 A dozen Chinese financial institutions, mainly shadow banks loaned 20 billion yuan (US$2.8 billion) over the past five years to a company named Wuhan Kingold Jewelry which used pure gold as collateral. The "gold" turned out to be gold-plated copper. Lenders are now left with 16 billion yuan vacuum in collateral because of the fake bars.
Dongguan Trust set out to sell the fake bars to cover defaulted Kingold debts but soon discovered that it had been hoodwinked.
Turns out the scam went even deeper – all the way to real estate…the full story here.