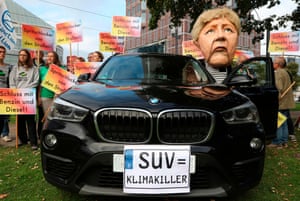 More junk journalism from The Guardian. Why can't the paper make sensible commentary on the auto industry? Essentially it pushes a narrative that we should ban SUVs, a long term growth market for automakers because they advertise the segment too much. Shame on trying to act in the interests of shareholders. The article encourages the movement to push for a ban of SUVs in cities. Why? The socialisation of transport!
The article makes the early assertion that passengers are 11% more likely to die in an SUV accident than a regular passenger car. Unfortunately, it cited an article written 15 years ago. In that time, SUVs have evolved leaps and bounds. A far greater proportion of SUVs are made using a monocoque chassis as opposed to the old ladder frames. Even those SUVs with ladder chassis hold 5-star safety NHTSA ratings in 2019:
2019 Jeep Grand Cherokee – 5 star (ladder) vs 2004 Jeep Grand Cherokee – 3 star
2019 Ford Expedition – 5 star (ladder) – 2004 Ford Expedition – 5 star
2019 GMC Acadia – 5 star (ladder) – 2007 GMC Acadia – 4 star
2019 Toyota RAV4 – 5 star (monocoque) – 2004 Toyota RAV4 – 4 star
2019 Mazda CX-9 – 5 star (monocoque) – 2007 Mazda CX-9 – 4 star.
Some may recall in the early 2000s when the Ford Explorer/Firestone tyre rollover incident killed 261 people. Since then, carmakers have installed so many safety items – passive and active. Automatic braking, lane departure detection, forward collision warning, electronic brakeforce distribution (which prevents rollovers). SUVs are safer than ever, including pedestrian facing features.
Never mind the huge leap in safety. Let's shame the automakers and buyers instead.
The Guardian noted, "In Germany, in 2018 they spent more on marketing SUVs than on any other segment; they actually spent as much as they spent on other segments together" says Stephan von Dassel, the district mayor of Berlin-Mitte. "This is not some accident that people suddenly are really into these cars, they are heavily pushed into the market."
Wow, so carmakers actually made a sensible advertising budget allocations and convinced new buyers to voluntarily select their SUVs. Those wicked capitalists. They should be burnt at the stake for being in touch with their customers. Perhaps politicians could learn from the carmakers about being in touch with their constituents?
The Guardian then noted the following,
"In Europe, sales of SUVs leapt from 7% of the market in 2009 to 36% in 2018. They are forecast to reach nearly 40% by 2021. While pedestrian deaths are falling across Europe, they are not falling as fast as deaths of those using other modes of transport."
So even though the sales of these vehicles have skyrocketed, pedestrian deaths are falling. Reading the paper published by the Insurance Institute for Highway Safety, stated
"A total of 5,987 pedestrians were killed in crashes in 2016, accounting for 16 percent of all crash fatalities. The number of pedestrians killed each year has declined 20 percent since 1975…"
Surprisingly, The Guardian waits till the end to point the finger at the pet issue facing SUVs – emissions.
"Transport, primarily road transport, is responsible for 27% of Europe's carbon emissions. A decade ago the EU passed a law with a target to reduce carbon emissions to 95g/km by 2021 but a recent report by campaign organisation Transport and Environment highlights what is calls it "pitiful progress". "Sixteen months from before the target comes into force carmakers are less than halfway towards their goals," the report adds. The car industry faces hefty fines in Europe of €34bn in a few months for failing to meet emissions targets."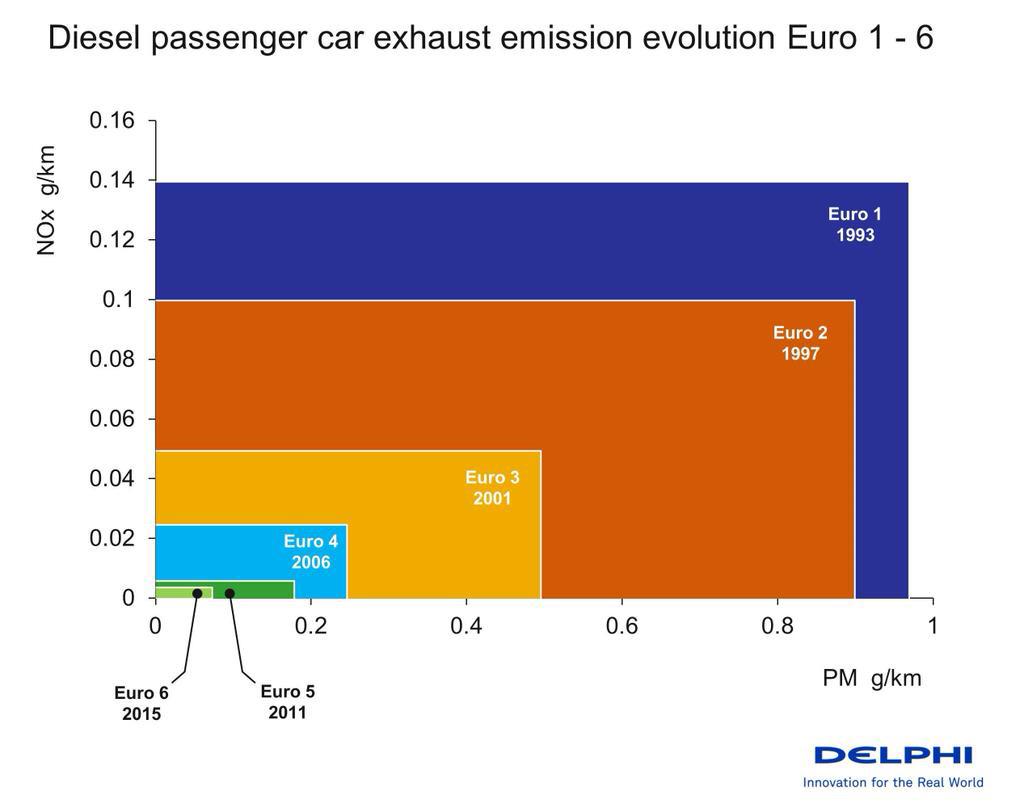 How is it that diesel engines, the increasingly preferred powerplant in SUVs, have had emissions cut 97% over the last 25 years? That is monumental progress.
Yet why have legislators tried to ban petrol and diesel cars and looking to force adoption of dirtier EVs which have done 150,000km equivalent CO2 emissions before leaving the showroom? Because ideology distorts reality. Even Schaeffler AG, an auto supplier, admitted it is almost impossible for automakers to comply with the different demands of over 200 cities in Europe with EV rules. No common standards and the quest of woke city councils trying to outdo each other on being climate-friendly. Then governments need to consider the 5% of total tax revenue that fill the coffers they would be giving up, although already in the US, Illinois is looking to impose a $1,000 a year EV tax.
Shouldn't the EU and other countries face the realities that consumers (taxpayers) like the utility these SUVs provide for their individual needs over and above saving the planet? Shouldn't politicians realise that consumers make conscious decisions when making the second largest purchase for the household?
One can absolutely bet that if some maker came out with a Hummer sized EV, these cities that want to ban SUVs from driving in them would grant the monster truck an exemption and special parking zones.
"Julia Poliscanova, director of clean vehicles and e-mobility at Transport and Environment, says regulators must step in to force car manufacturers to produce and sell zero-emission and suitably sized vehicles, for example, small and light cars in urban areas."
What if consumers don't want to buy small and light cars? Force car makers to produce cars their customers don't want? That is a winning strategy. If carmakers must sell zero-emission vehicles, why on God's earth are politicians with absolutely no engineering pedigree dictating technology to the experts? Why not let necessity be the mother of invention? If carmakers can get fossil fuel-powered vehicles to be zero-emission and keep their brand DNA at the same time, imagine the billions that could be saved on reckless waste rolling out often unreliable charging infrastructure? Maybe then carmakers could build cars its customers wanted and make money to literally fuel the economy. Politicians would still be able to virtue signal! Win-win.
Maybe the modus operandi is to socialise transport. Poliscanova said, "Smart urban policies are also key to drive consumers towards clean and safe modes…Mayors should reduce space and parking spots for private cars and reallocate it to people and shared clean mobility services."
That is the ticket – force everyone off the road. That is a sure vote winner!