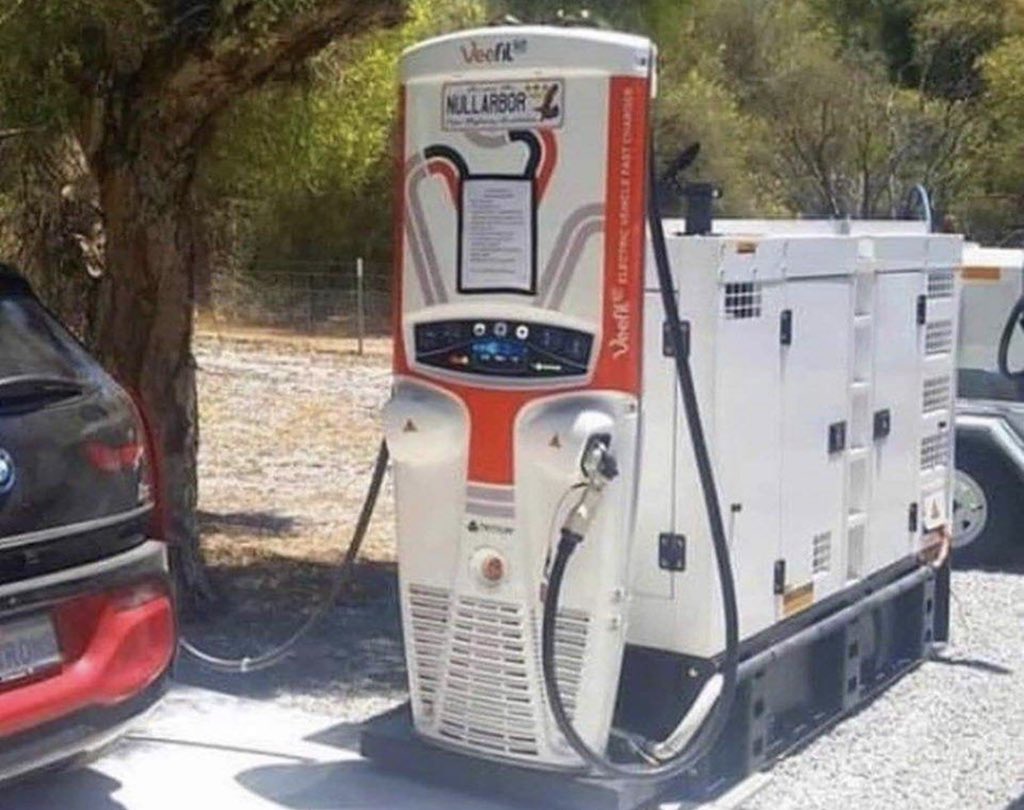 There is a lot of irony when studying electric vehicles (EVs) and government policy. The lack of consultation with the very industry it seeks to regulate is mind-boggling. This picture of an EV charging station powered by a diesel generator along the Nullarbor highlights how poor the thought processes are. The problem governments face is that they are starting with a narrative and trying to reverse engineer the data to fit it. Sadly, the market will ultimately decide – that means consumers.
3 years ago we met with an EV parts supplier, Schaeffler AG, which openly admitted the task to meet the government EV demands was being impeded by their own desire to out virtue signal each other.
Schaeffler said, 200 cities across Europe had EV policies as distinct as the other. Therefore carmakers were struggling to meet all of the non-standardised criteria which was driving up production costs and making EVs even further out of reach. Instead of all working for the "same" outcome, the parts suppliers were saying until governments came to a sensible balance, the delays would continue.
The irony is that the broad range of EVs available in the market is too narrow. Of course we can argue in 15 years that will have vastly changed. The question is whether production can keep up.
First of all, governments around the world tend to generate around 5% of total tax revenues from fuel excise. You'd be a fool to think that EVs won't end up being stung with a similar registration tax to offset it. It is already happening. Cash strapped Illinois has proposed the introduction of a $1,000 annual registration fee (up from $17.50) to account for the fact EVs don't pay such fuel taxes.
Secondly, the UK government may well have to introduce cash-for-clunkers style subsidies to entice people to ditch their petrol power for an EV. Because, unless someone owns a classic car, the second most expensive household asset will be near worthless meaning many may not bother to switch by 2035. That will put huge pressure on the auto industry and dealers to convert sales.
Third, the infrastructure to be able to charge millions of EVs overnight will need significant upgrades, especially to the power grid. If the UK wants to go down the renewables path good luck in meeting the surges in demand because EV charging will be highly random. People won't be happy to be sitting at home waiting for a charge and realising that 200,000 others want to do so at the same time on a cloudy day with no wind.
Then there are the automakers. While they are all making politically correct statements about their commitments to go full EV, they do recognise that ultimately customers will decide their fate. A universal truth is that car makers do their best to promote their drivetrains as a performance differentiator to rivals. Moving to full EV removes that unique selling property. Volkswagen went out of its way to cheat the system which not only expressed their true feelings about man-made climate change but hidden within the $80bn investment is the 3 million EVs in 2042 would only be c.30% of VW's total output today. Even Toyota said it would phase out internal combustion in the 2040s. Dec 31st, 2049 perhaps? Mercedes have vowed to keep diesel and petrol on the menu out to 2050.
Put simply, why is the government trying to dictate the technology to an industry that has made such amazing advancements in safety and technology? By all means, have a zero-emissions target by 2035 but offer the industry complete technological freedom to achieve it. The consumers will ultimately decide and if carmakers are forced to meet a target that was based on ill-advised government policy, we shouldn't be surprised if dealers are forced to close or car makers requiring bailouts.
Also at 2m vehicles a sold annually in the UK, it won't get to dictate where car makers allocate their global EV inventory. If easier market conditions – based on the available output and cost per vehicle to meet the standards – are found in the US, China or Germany, the costs to Brits to make the shift will make the 2035 target even more pointless. Pricing themselves out of the market.
However, it won't much matter because many of the politicians making the move won't be in government come 2035 to clean up the mess.