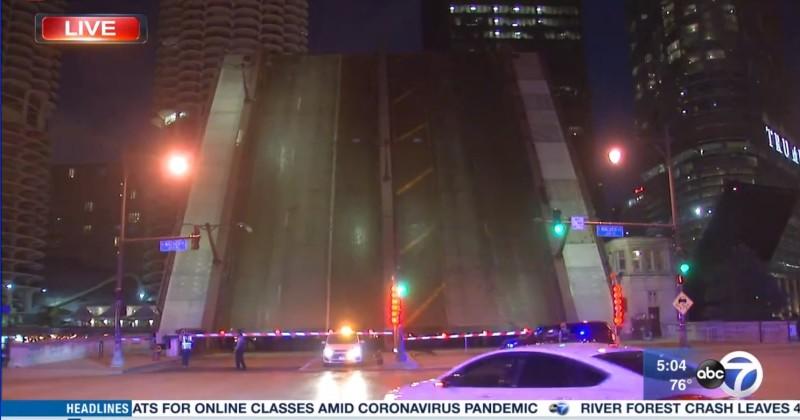 Chicago's Magnificent Mile was ransacked by looters. City officials ended up raising bridges across the river to prevent further rioters entering the CBD, albeit too late. Similar actions occurred during BLM protests several months ago.
Luxury goods stores were the main target. Chicago police exchanged gunfire with looters and arrested more than 100 people.
Most interesting were the comments made by Superintendent of Police David O'Neil Brown, who said that the CPD is being forced to release criminals who only become emboldened to double down and commit further crimes without consequence.
Brown said, "This was not an organized protest. Rather this was an incident of pure criminality…As of now, Chicago police have made more than 100 arrests for looting, disorderly conduct, battery against police, among other charges. A total of 13 officers have been injured throughout the night, including a sergeant who was struck with a bottle. Another officer had his nose broken as he fought with a group of looters…Criminals took to the streets with confidence that there'll be no consequences for their actions. Let me say that again, criminals took to the street with the confidence that there would be no consequences for their actions and I, for one, refuse to allow these cowardly acts to hold our city hostage."
Mayor Lori Lightfoot moved away from her traditional "everything is under control" narrative to confess, "These individuals engaged with it can only be described as brazen and extensive criminal looting and destruction. To be clear, this had nothing to do with legitimate protected first amendment expression."
What a surprise? When she gave carte blanche to criminals and rioters under the guise of peaceful protestors, what did she expect? Now she is seeking to do the exact thing Trump was demanding of her. Get tough.
How the tide is turning. Only days ago, Portland Mayor Ted Wheeler (D) finally admonished the mob he had openly protested with by stating,  "When you commit arson with an accelerant in an attempt to burn down a building that is occupied by people who you have intentionally trapped inside, you are not demonstrating, you are attempting to commit murder." He also added "Don't think for a moment that you are, if you are participating in this activity, you are not being a prop for the reelection campaign of Donald Trump — because you absolutely are…You are creating the b-roll film that will be used in ads nationally to help Donald Trump during this campaign. If you don't want to be part of that, then don't show up."
Who knew that one way to get peace in a city is to tell rioters their actions are helping the very man they want to be removed from office?