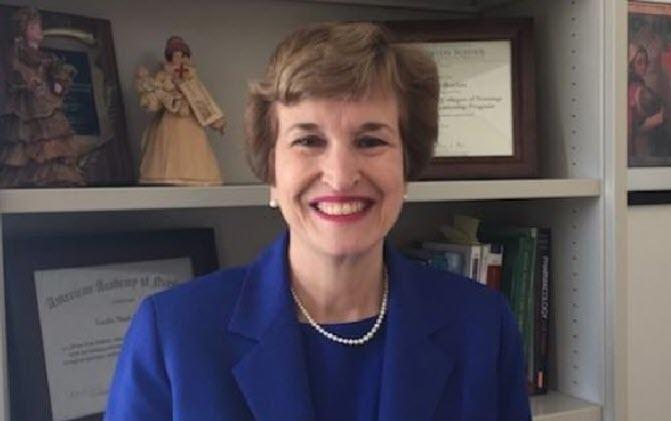 Welcome to 2020.
University of Massachusetts-Lowell Dean of Nursing Leslie Neal-Boylan has been fired for sending this email:
"Dear SSON Community,
I am writing to express my concern and condemnation of the recent (and past) acts of violence against people of color. Recent events recall a tragic history of racism and bias that continue to thrive in this country. I despair for our future as a nation if we do not stand up against violence against anyone. BLACK LIVES MATTER, but also, EVERYONE'S LIFE MATTERS. No one should have to live in fear that they will be targeted for how they look or what they believe."
After a student going by the Twitter handle, @psychohighrep complained,
"An upsetting statement made by the Dean of Nursing at UMass Lowell, including the statement 'all lives matter' was uncalled for and shows the narrow-minded people in lead positions. A sad day to be a nursing student at UML. Dean Leslie Neal-Boylan your words will not be forgotten."
The university responded with:
"Haley – Thank you for bringing this to our attention. The university hears you and we believe black lives matter. See the letter the chancellor sent out Monday."
Then a university spokesperson wrote,
"The university ended the employment of Dr. Neal-Boylan on June 19 after 10 months in her role as dean of the Solomont School of Nursing. As with all such decisions, it was made in the best interest of the university and its students."
Neal-Boylan wrote to university Provost Julie Nash,
"It is important to point out that no one ever gave me an opportunity to share my views of how the college and school were interacting nor explain myself regarding the BLM email. My meeting with you, [Dean] Shortie [McKinney], and Lauren Turner was clearly not intended to give me an opportunity to defend my actions. I was condemned without trial."
So much for the "visionary leader" that Neal-Boylan was portrayed as when she took on the role.
This is the sinister world we find ourselves in. Speech is compelled.  In another time this would be ruled constructive dismissal. Now it is par for the course. It is a warning – our free speech is under threat, even when as innocuous as Dr Neal-Boylan's comments.
Yet a Cambridge professor keeps her job for saying #WhiteLivesDontMatter
Clearly #AllLivesDontMatter. Tertiary educations are truly hijacked by the left.