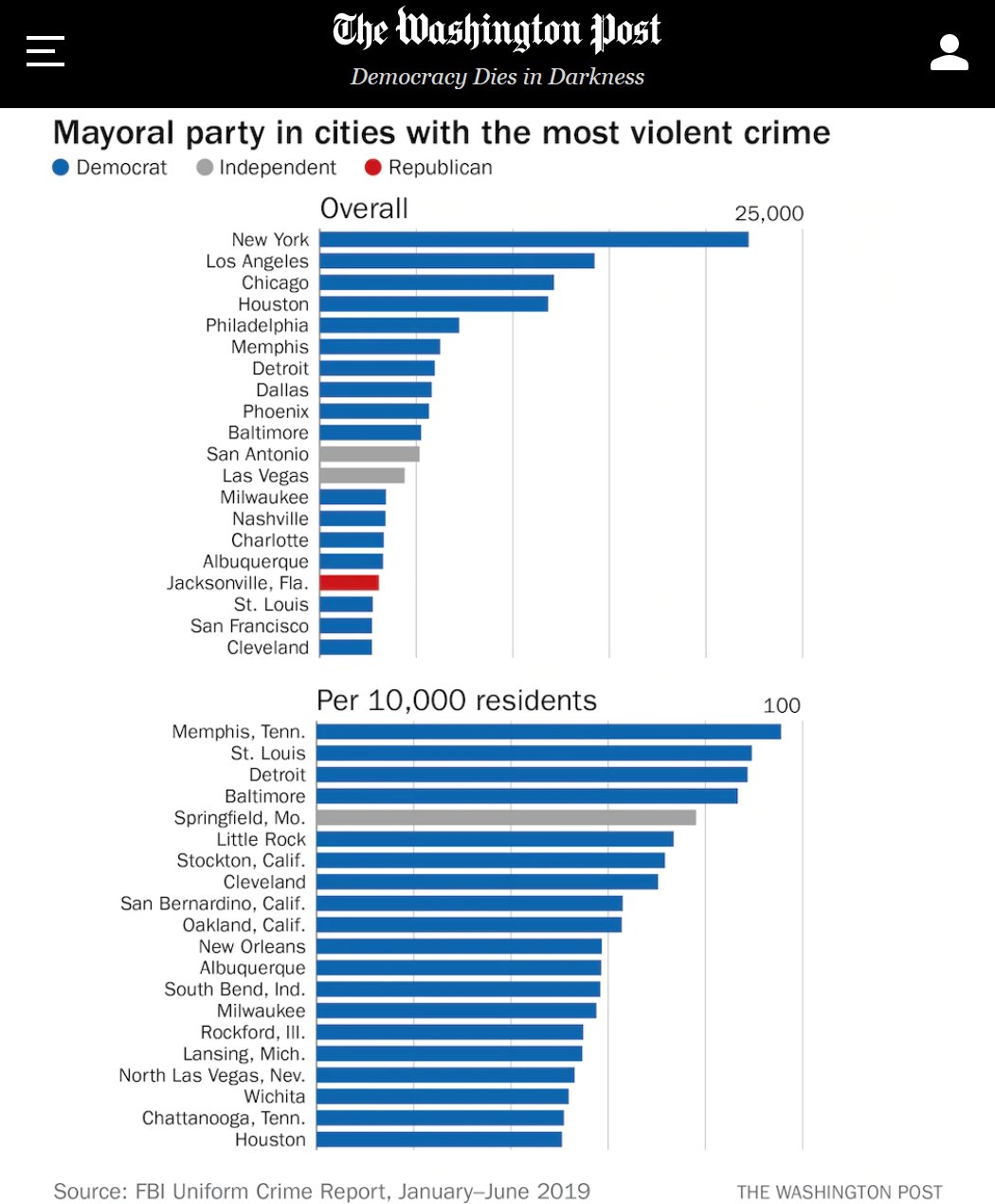 You have to hand it to the left. The Washington Post decided to challenge the claim made by President Trump that the cities where all of the violent crime was happening were Democrat-controlled.
True to form the left-leaning newspaper wrote, "It's not clear how Trump is defining "most dangerous" in this context. So let's look at two related sets of data compiled by the FBI: most violent crime and most violent crime per capita…The most recent data to that effect is from the FBI's Uniform Crime Report covering the first half of 2019. The cities with the most violent crimes are many of the most populous cities in the country, as you might expect. Those with the highest rates of violent crime are from a range of different states."
The stats came out as in the chart. In overall terms, 17 of the top 20 cities with violent crime were Democrat-controlled, 2 were independent and 1 Republican.
In terms of per 10,000 inhabitants, 19 out of 20 were Democrat-controlled with one independent run.
Technically a lie, but the correlation is striking.