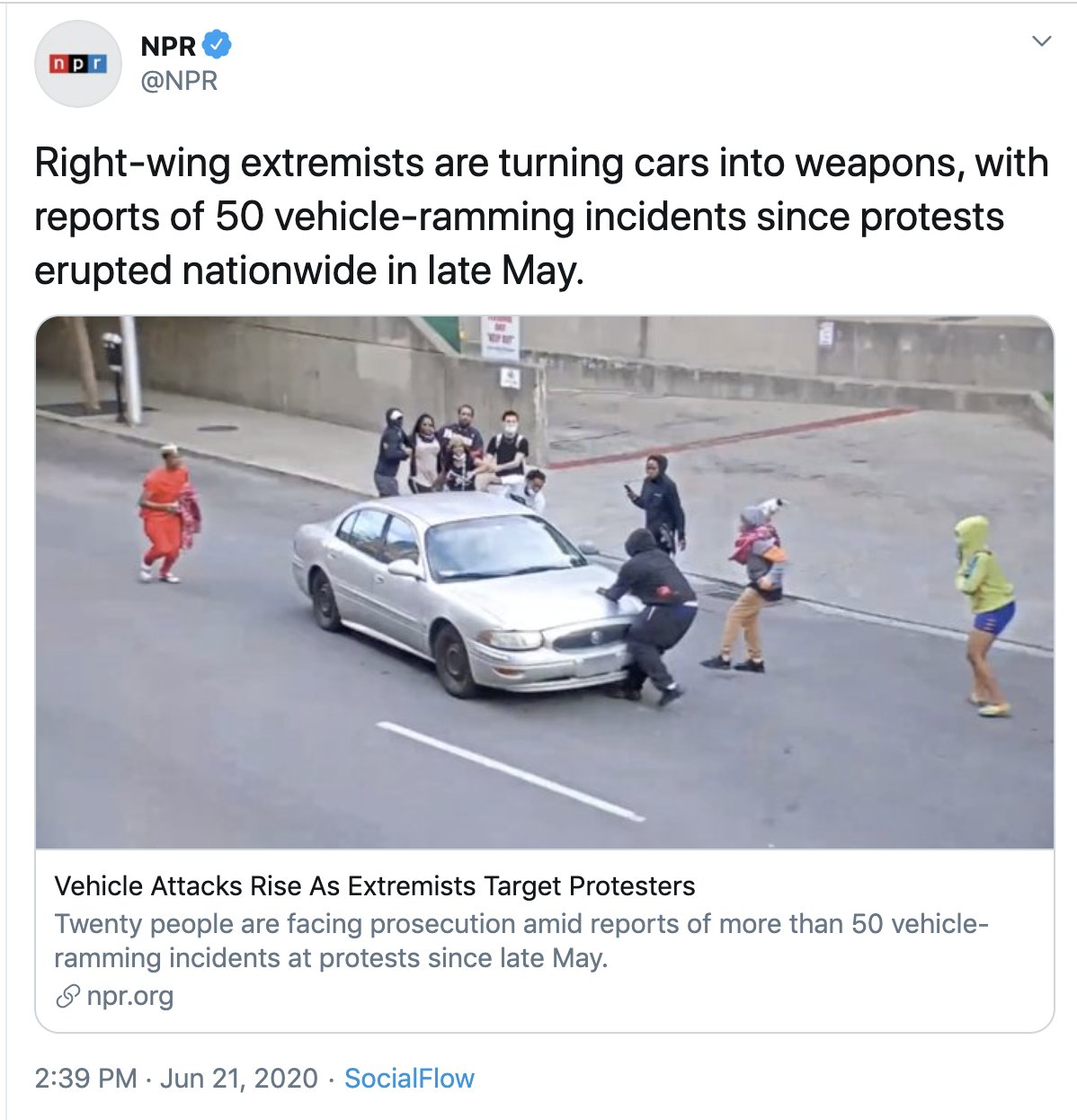 How disgraceful that NPR, a state-funded media, runs such political bias in its coverage. NPR ran a narrative that a right-wing lunatic was intentionally attacking protestors using the car as a battering ram.
A video that followed showed the protestors harassing the driver. The driver took off and collected one of them. Totally avoidable incident.
As it turns out, NPR retracted the story, deleted the tweet and issued this.

Shameless.
Journalistic integrity, or the lack of it, was best explained by Denzel Washington in this video.