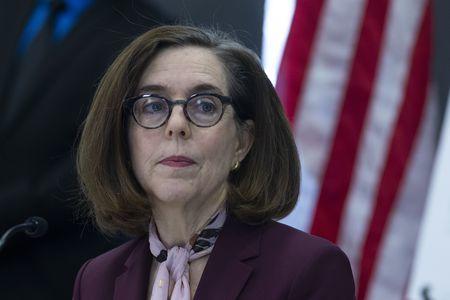 An Oregon judge has declared that the coronavirus restrictions enacted by Gov. Kate Brown (D) are "null and void" because her emergency orders were not approved by the state legislature after 28 days. The judge agreed with the lawsuit launched by 10 churches against the State of Oregon which argued that the emergency powers only lasted for a month and that to lengthen them required legislative approval which she did not seek!
Recently, Wisconsin and North Carolina also had stay-at-home orders overturned in court.
Naturally, Oregon Gov. Brown is seeking to overturn this ruling in the Oregon Supreme Court. How the tables turn when dictatorial governors seem happy to ignore the very rule of law that they wish to enforce on everyone else because they believe that they know better than everyone else.
As the churches that filed the lawsuit would say, "practice what you preach."
We wonder how quickly Brown will look to ram these orders through the state legislature so she can comply with the law and beat her peons into submission with the threat of child protective services as an added disincentive to ensure rogue constituents bend to her will even though 99.997% of the state's residents haven't succumbed to coronavirus.