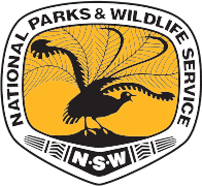 As requested by a reader yesterday, we investigated the National Parks & Wildlife Service (NPWS) data on bushfire hazard reduction. NPWS is part of the Office of Environment & Heritage (OEH) annual reports but the data is best gleaned from NSWRFS annual report appendices.
NPWS is responsible for the management of more than 860 national parks and reserves across NSW, covering an area of approx. seven million hectares, a land base that includes some of the most remote, rugged and bushfire-prone country in NSW. Since 2005, NPWS has regularly undertaken more than 50% of the total area of prescribed burning in NSW despite only managing about 25% of the state's bushfire-prone lands.
In 2013, NPWS noted in Living with fires in NSW National Parks,
"Fuel is one of the fundamental elements required to sustain a fire. While other factors, such as topography and weather, will greatly influence fire spread and intensity, fuel is the element most easily manipulated for fire management. Hence hazard reduction is about reducing the quantity and/or changing the structure of the available fuel…It is neither possible nor desirable to eliminate bushfires in NSW – they are inevitable across all fire-prone vegetation types. When high fuel loads, ignition sources and adverse weather inevitably coincide, wildfires will result."
As we can see, prescribed burning carries a fair degree of variability within the seasons, however, when benchmarked against NPWS' own self-imposed targets (135,000ha from 2013/14) we see the following.
5 out of the last 8 years, NPWS missed its goal. When one considers that NPWS has such a high weighting in the burns, a miss has a larger relative impact.
So who else is responsible for prescribed burns in NSW?
We also note from the NPWS report, Living with fires in NSW National Parks that the trend in bushfires since 1976 has been down. It also says that "despite climate change impacts, a weak but downward trend in the annual average size of wildfires on parks and reserves has occurred over the last 35 years and NPWS aims for this trend to continue. Improved bushfire detection and suppression effectiveness and more strategic fuel management within parks and reserves may be a contributing factor to this trend."
"The proportion of wildfires managed in various size classes is a more useful indicator than average fire size for assessing the effectiveness of detection and suppression capability. Since 2000, 79% of all wildfires on NPWS reserves have been contained to less than 100 ha in area." Only 1% of fires exceeded 10,000ha in size. 
Now that we have a fire size in NSW exceeding 3,600,000ha it is safe to assume that the effectiveness and detection of suppression capabilities have not been extensive enough.
We should add that unlike the annual reports published by the fire services, NPWS does make more reference to climate change in the previous hyperlink although it is worth mentioning that it relies on third-party sources even though a lot of its own data conflicts with those trends in the report itself. At the very least it is a bit more extensive than FR NSW's voluntary pledge which nudges fire stations to observe 'Earth Hour' once a year.
There is a stark admission by NPWS that arson is on the rise and confirms it is the largest cause of bushfires, data supported by the Australian Institute of Criminology. According to the US Department of the Interior (DOI) notes that 90% of wildland fires are caused by humans, 49% of that being deliberate.  So there is consistency in bushfire data across nations. In November 2019, one NSWRFS volunteer was arrested for starting 7 fires.
FNF Media wants to encourage people to objectively evaluate the data sets we provide. They are provided so readers can form opinions in an easy to consume manner that, will more often than not, challenge the narratives so rife in the clickbait hunting mainstream media. We are more than happy to receive requests like this to get to the bottom of issues while endeavouring to remove the emotion so often attached to ideological positions, especially climate change.