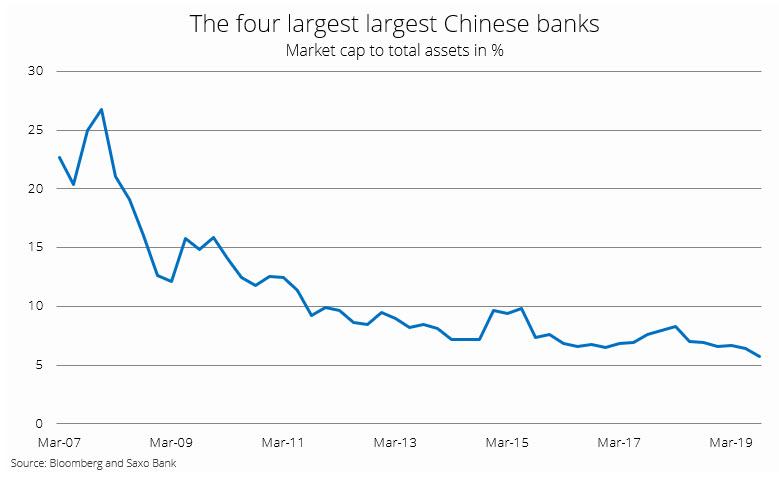 Harbin Bank, a 622 billion yuan (US$90bn in assets) juggernaut in the country's north became the fifth bank – after Baoshang Bank, Bank of Jinzhou, Heng Feng Bank, and Henan Yichuan Rural Commercial Bank – to be bailed out by the Chinese state.  As can be seen above, the trend of confidence shown by the markets over recent years is waning – fast.
According to Zerohedge, "as was the case with at least one previous bank "rescue", Harbin Bank was connected to a former oligarch who disappeared not that long ago amid allegations of massive fraud.."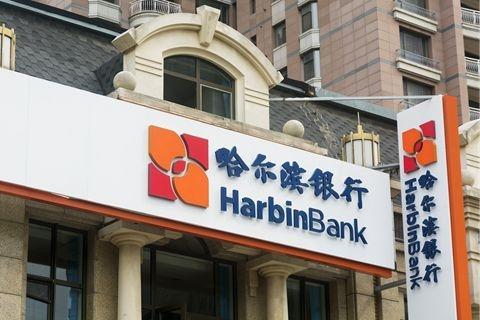 ZH goes on, "Another curious fact: a little over a year ago, Harbin Bank, which in March 2018 had abandoned plans to list its shares in China, announced it would raise over $2 billion in perpetual bonds to replenish its capital after regulators in early 2018 allowed lenders to sell such instruments to bolster their balance sheets. Incidentally, a perpetual bonds is effectively the same thing as equity, but for some bizarre reason sells much better in China where the investing population is apparently stupid enough to be fooled by the clever change in designation. As such, Harbin Bank was the first Chinese lender to announce its intention to sell perpetual bonds to increase its Additional Tier 1 (AT1) capital. We now know what prompted the bank's rush."
According to Bloomberg,
"Chinese banks reported 2.2 trillion yuan (US$315bn) of non-performing loans at the end of June, which, according to the China Banking and Insurance Regulatory Commission (CBIRC) is the highest level in over 15 years…Troubles facing Guangdong Nanyue's biggest shareholders may also add to its woes. Neoglory Holding Group Co., which is going through a court-led bankruptcy restructuring after defaulting on its bonds, is the largest shareholder of Guangdong Nanyue with a 16.52% stake, followed by Gionee Communication Equipment Co., which is in liquidation, according to a report published by China Lianhe Credit Rating in June. The two hold a combined 25.4% stake in the lender."
Note in recent times, Baoshang Bank was taken over by the government in May and the Bank of Jinzhou was rescued in July.
We shouldn't forget "special mention" loans which are not classified as NPLs but potentially at risk of becoming so (equivalent to being 90+ days in arrears), rose to 3.63 trillion yuan (US$521bn), accounting for 3.3% of the total loan volume for commercial banks according to the CBIRC.
Nothing to see here? This doesn't even include the issues of the shadow bank lending market. The one thing to be sure of is that is likely far worse than the official figures. Peer-to-peer lending ran at around $1 trillion but shonky practices has meant more than 80% of China's 6,200 P2P platforms ended up shutting or faced serious difficulties. Only 50 were expected to pass scrutiny to continue to operate but the government, keen to revive the slowing economy, has looked to ease restrictions again.