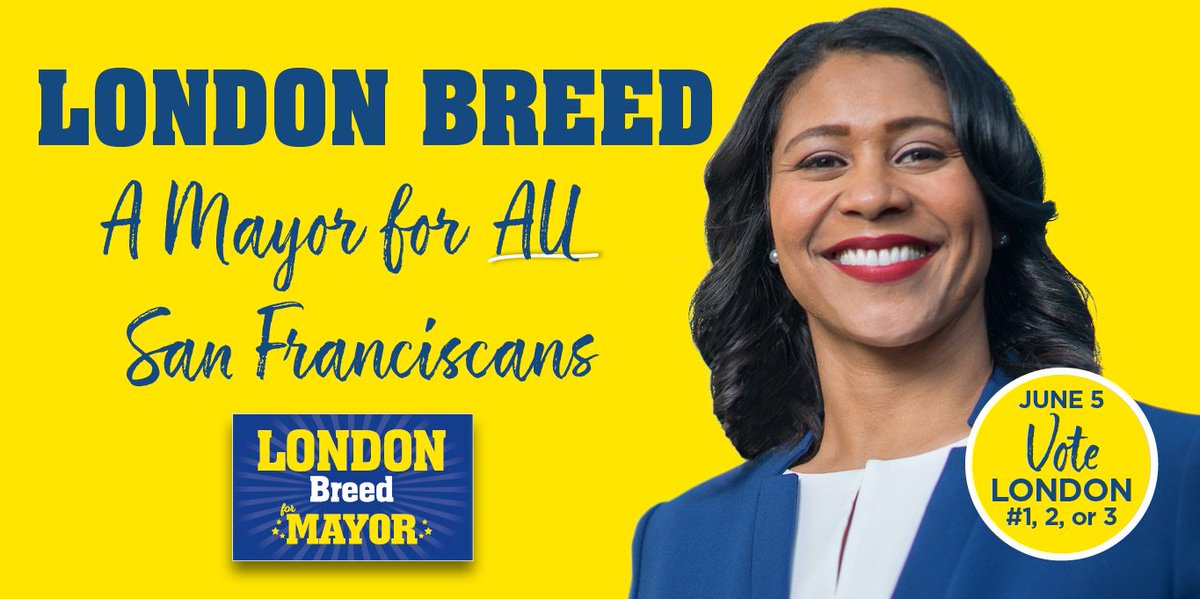 The tale of a typical liberal politician. City of San Francisco Mayor London Breed, a Democrat,  said she will no longer conduct business with 22 states that have laws limiting the ability of women to obtain abortions, specifically late-term. At present Alabama, Arkansas, Florida, Georgia, Indiana, Iowa, Kansas, Kentucky, Louisiana, Massachusetts, Mississippi, Nebraska, Nevada, North Dakota, Ohio, Oklahoma, Pennsylvania, South Carolina, South Dakota, Texas, West Virginia, and Wisconsin have pro-life laws in place. City of SF employees will be prohibited from conducting business travel to states on the list, and from making any deals with companies headquartered in those states. 
The City of SF's Director of the Department of the Status of Women, Dr. Emily Murase said,
"In recent years, states across the country have passed a growing number of restrictive abortion laws. In accordance with Supervisor Brown's ordinance, we identified state laws that prohibit abortion before viability and have recommended that these states be added to the City Administrator's list…If any company that is headquartered in the listed states wants to continue doing business with the City, we encourage them to stand up for reproductive rights and advocate for a change to their state law. We applaud Supervisor Brown for her leadership in authoring this ordinance and for continuing San Francisco's long history of fighting for women's rights."
As regular readers would know, CM detests corporates getting actively involved in politics that are completely removed from the products they sell. Corporations are completely free to go down the path of whatever marketing path they desire. However, CM doesn't need lectures from Nike, Gillette or Starbucks on their views completely unrelated to fitness, shaving or bitter burnt coffee. CM would prefer these corporations to leave it to customers to make choices solely based on the combination of utility, quality and price of the products they sell. CM is also against boycotting of any kind. Let individuals make these choices.
Unfortunately, too many corporations are folding to this type of virtue signalling. Corporations cannot guarantee that they have 100% support for unrelated political positions among staff, so why push agendas that have little or no relevance to the performance of the business for the sake of public preening? When scandal-clad banks make overt gestures of their moral superiority on matters outside of their remit, CM reaches for a bucket. On what grounds do banks have to lecture we peons on anything? Hypocrites.
Sadly for Breed, Coca-Cola, WalMart, AT&T, Aetna, Pfizer & Eli Lilly have donated to politicians who have advocated for abortion bans in some of those 22 states. Corporate donations to politicians that may support abortion bans don't necessarily automatically convert to company policy on the same topic. Will City of San Francisco employees caught drinking Diet Coke be hauled into a room and read the riot act? Will an internal lunchtime order for Domino's Pizza with 50% off a 2-litre bottle of Sprite special demand staff seek pre-approval from the mayor's office?
True to form, liberals such as Breed have no compunction bullying big business to toe the line, much like the NBA now buckles to the whims of President Xi. While kneeling for the US anthem or shunning President Trump is considered an act of free speech, it is now mandatory for all players to stand for the Chinese national anthem. How wonderful liberals decide to back the side, not the principle.
Regardless of one's views on the rights and wrongs of (late-term) abortion, it is rather ridiculous for a mayor to dictate terms to public officials in other states who were voted in by constituents that happen to hold different opinions.
Perhaps Mayor Breed should focus on the disastrous liberal policies that have led to a surge in homelessness, drug use and public human excrement clean up squads. Although she won on a ticket of cleaning up this mess, the trends remain in force with the 1Q 2019 trend at 6,700 fecal incidents. Homeless numbers remain high.
So before Breed starts berating her neighbours for their supposed shortcomings, perhaps she should concentrate on her own backyard first. Better still, perhaps she should run for mayor in one of the cities of the 22 states mentioned and push her pro-choice platform to see how far she gets. Didn't think so.
The ultimate irony is that these 22 states probably have less to lose than San Francisco does with this action.