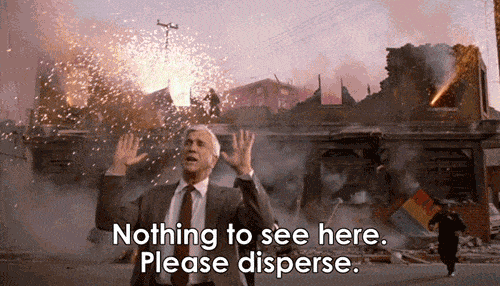 Ukrainian MP Andriy Derkach revealed yesterday that former VP Joe Biden received $900,000 from Burisma Group (the one his son Hunter worked for) for lobbying activities.
Derkach publicized documents which explained the channel of getting those funds. He said,
"This was the transfer of Burisma Group's funds for lobbying activities, as investigators believe, personally to Joe Biden through a lobbying company. Funds in the amount of $900,000 were transferred to the U.S.-based company Rosemont Seneca Partners, which according to open sources, in particular, the New York Times, is affiliated with Biden. The payment reference was payment for consultative services…According to the documents, Burisma paid no less than $16.5 million to [former Polish President, who became an independent director at Burisma Holdings in 2014] Aleksander Kwasniewski, [chairman of the Burisma board of independent directors] Alan Apter, [Burisma independent director] Devon Archer and Hunter Biden [who joined the Burisma board of directors in 2014]"…
…Using political and economic levellers of influencing Ukrainian authorities and manipulating the issue of providing financial aid to Ukraine, Joe Biden actively assisted closing criminal cases into the activity of former Ukrainian Ecology Minister Mykola Zlochevsky, who is the founder and owner of Burisma Group…Biden's fifth visit to Kyiv on December 7-8, 2015 was devoted to making a decision on the resignation of [then Ukrainian Prosecutor General] Viktor Shokin over the case of Zlochevsky and Burisma. Loan guarantees worth $1 billion that the United States was to give to Ukraine was the point of pressure. Biden himself admitted exerting pressure in his speech at the Council of Foreign Relations in January 2018, calling Shokin 'son of a bitch who was fired."
Derkach added that international corruption of this magnitude couldn't have taken place without the participation of then Ukranian President Petro Poroshenko.
"International corruption of this magnitude, as well as interference in the U.S. presidential election, could not have occurred without Poroshenko's participation…
…We see the conflict in which the new government of Ukraine faces due to the activities of the previous president. I want to emphasize that I'm almost sure, and not only I, but many journalists, that Poroshenko personally bears responsibility for the situation in which Ukraine has ended up, for dragging Ukraine into interfering in the U.S. presidential election, for a huge number of corruption scandals and international corruption that could not have occurred without his control or participation."
Of course, all this must be proven in a court of law, but isn't it ironic that Biden is demanding Trump is impeached when it would seem the VP (undoubtedly in the full knowledge of the President) might have been complicit in quid pro quos with Ukraine himself.
Do we believe Joe Biden? Biden claimed he had never spoken to Burisma until a picture came out showing him playing golf with Devon Archer and his son, Hunter Biden, both directors of Burisma. Archer and Hunter were managing partners at Rosemont Seneca Partners. Archer was also a co-founder of the private-equity firm Rosemont Capital with Christopher Heinz, his college roommate at Yale. Archer had served as a senior adviser to Heinz's stepfather, Democratic Senator John Kerry Kerry, during his 2004 presidential bid. Surely Joe never heard a peep about Burisma? Almost as believable as Bill Clinton's chance meeting with AG Loretta Lynch on a Phoenix Airport runway, a day before her testimony on Hillary's emails. Nothing to see here.