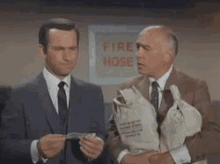 Tesla (TSLA) has bought Maxwell (MXWL) for an all-stock transaction at US$288m notional value. The question is why any company would accept an all share transaction from a chronic loss-making company to buy its supposedly "amazing" futuristic dry capacitor technology? Are shareholders of MXWL as hooked into the EV cult as those at Tesla? Clearly not all of them. A group of MXWL investors launched a class action to block the deal. Sadly they failed.
If the management of Maxwell truly believed this deal was a winner and the technology was game-changing, why not demand cash? Why didn't Tesla invite Panasonic's battery boffins to assess whether the technology had merit? One must question how good is Maxwell's IP to only find one buyer and for an all share deal? Where were the private equity (PE) vultures circling? How little confidence in one's product or how much faith in Musk's cult-like status to fall for such terms?
Maxwell at the 9 month FY2018 stage reported US$91.6mn (-8%YoY) in revenue and a net loss of $30.2mn. Cash halved from $50.122m in 9M 2017 to $23.561mn 9M 2018. The company did sell its high voltage product line to Renaissance Investment Foundation for $55mn with a 2-year $15mn earn out. That involved an upfront payment of $48m making pro-forma cash as at Sep 30, 2018, total $69mn. The company has an accumulated deficit of $277mn.
While the two companies had been in conversation for several years, Musk seemed to get serious in December 2018.
Forget the technological merits of Maxwell. It is easy to work out the quality of the deal based on the structure and the lack of appetite from the mega battery makers or PE firms to validate it. There is no way that MXWL didn't show its wares to the majors. Given the deal was announced in February 2019, the EV battery and PE world would have at the very least done some back of the envelope calculations to value the business.
All that Musk has done has absorbed another loss-making business into the same cult and give himself another "dream" to add to the smoke and mirrors story.
Maxwell's management must have channeled Don Adams, "good thinking, 99" but will undoubtedly end up saying, "sorry about that, Chief!"